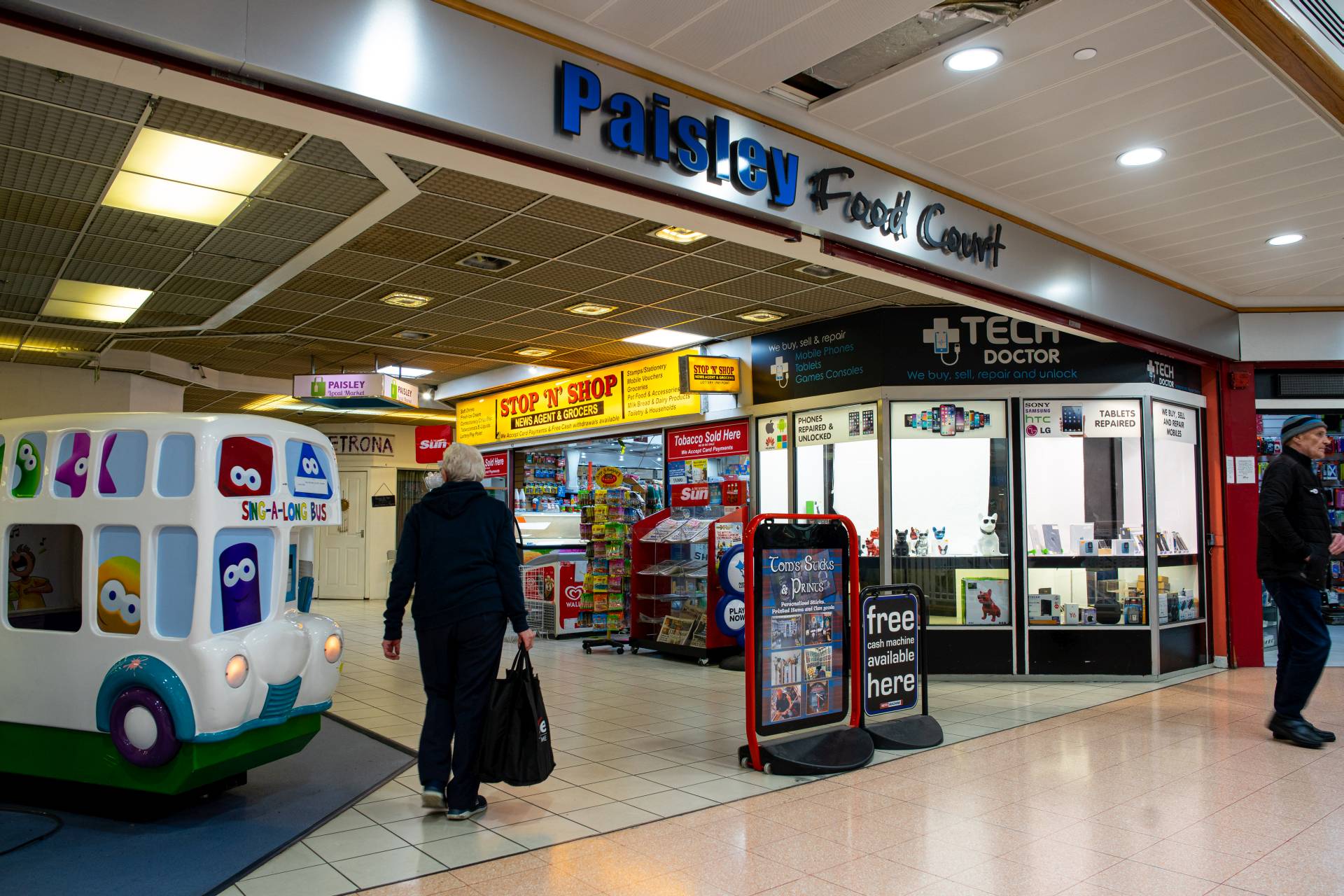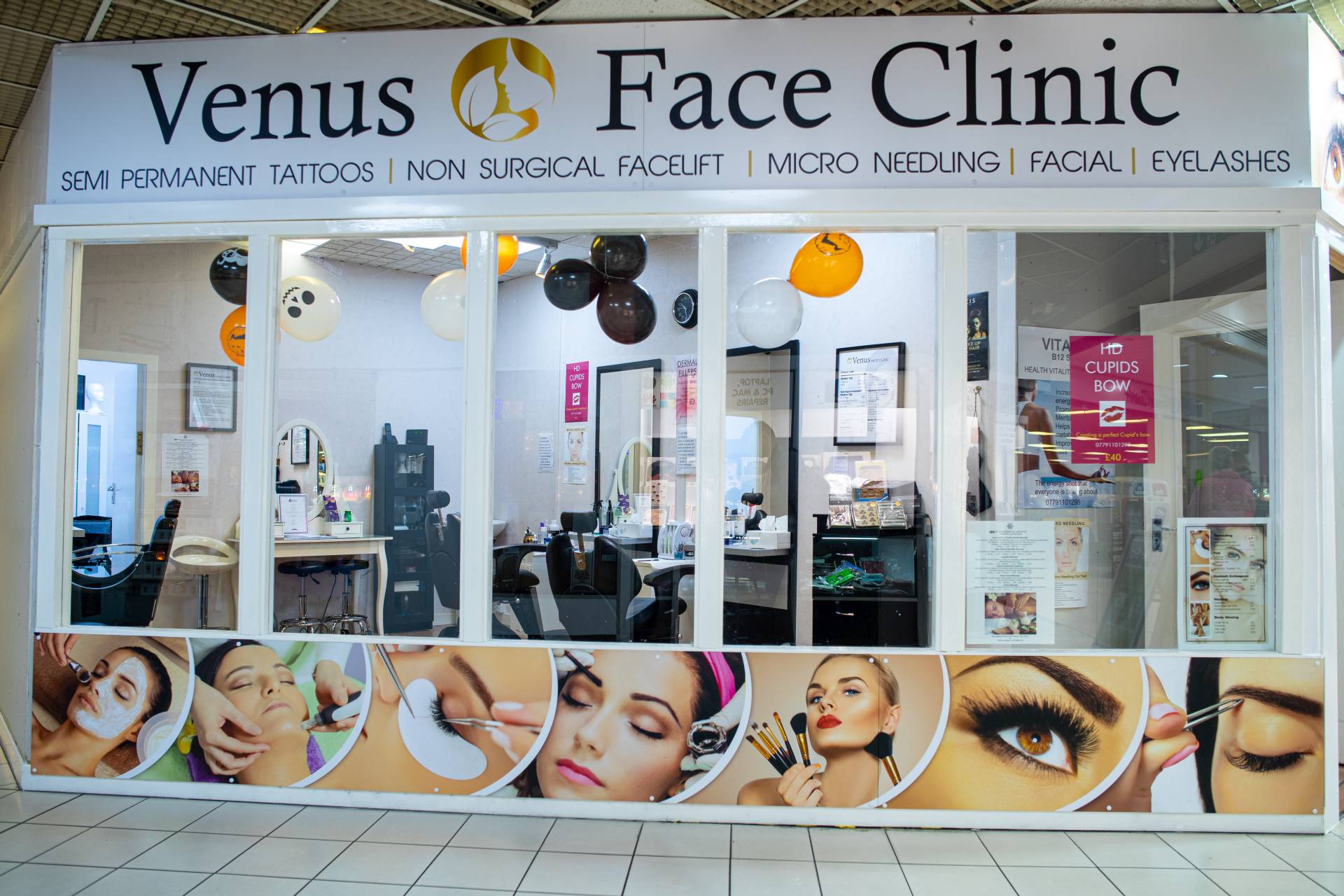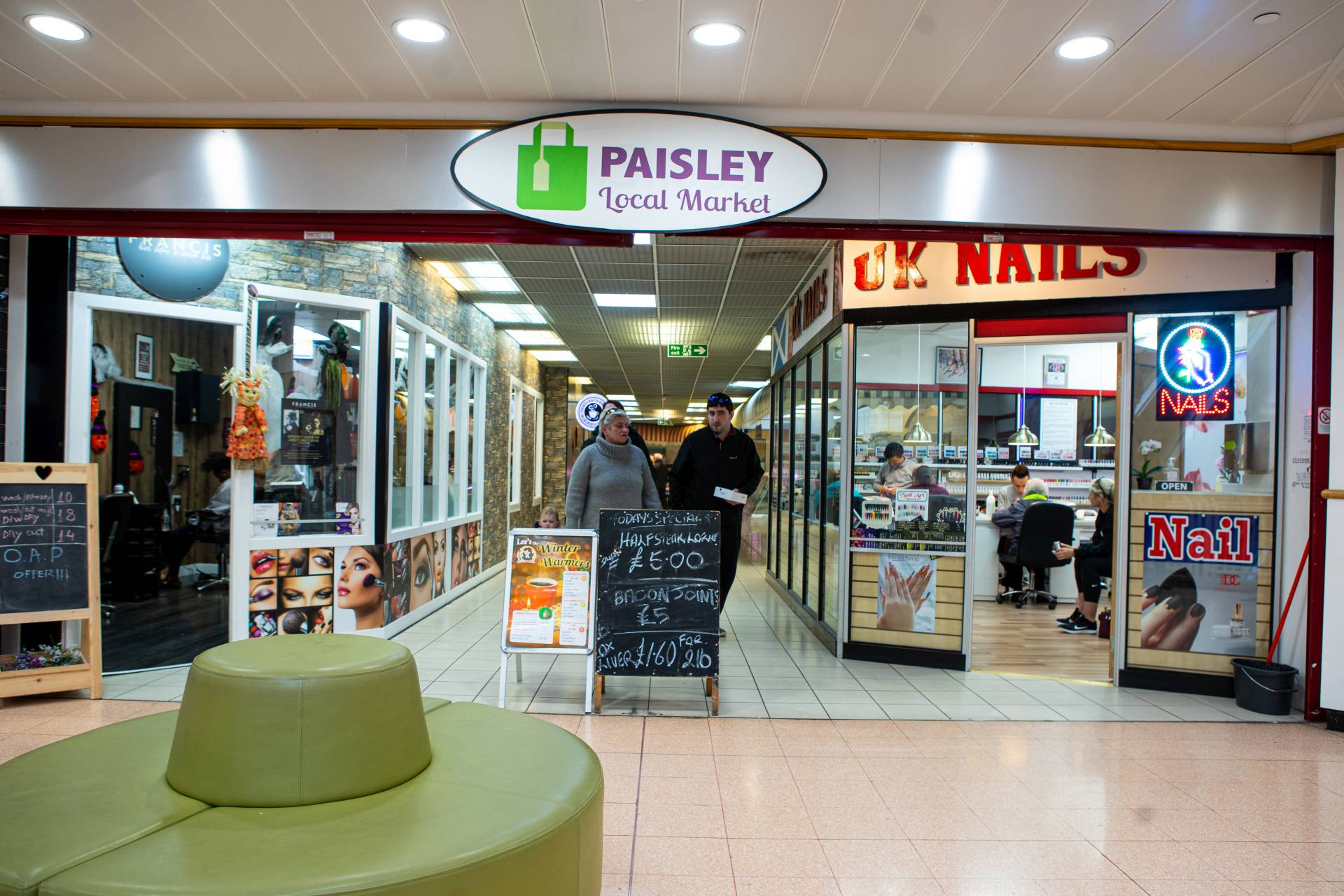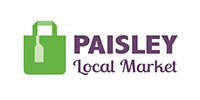 Mon to Sat: 09:00 to 17:30
Sun: Closed


A small business, letting small, reasonably priced retail units and market stalls to both new and experienced retailers.
Paisley Local Market offers retail units to independent retailers, with all inclusive prices starting from £150.00 per week.
Thinking of starting up your own business? then pop along to Paisley Local Market were we could have the ideal location for you and your business.
Explore the local market retailers below.
Indoor Market Store Directory
Books & DVDs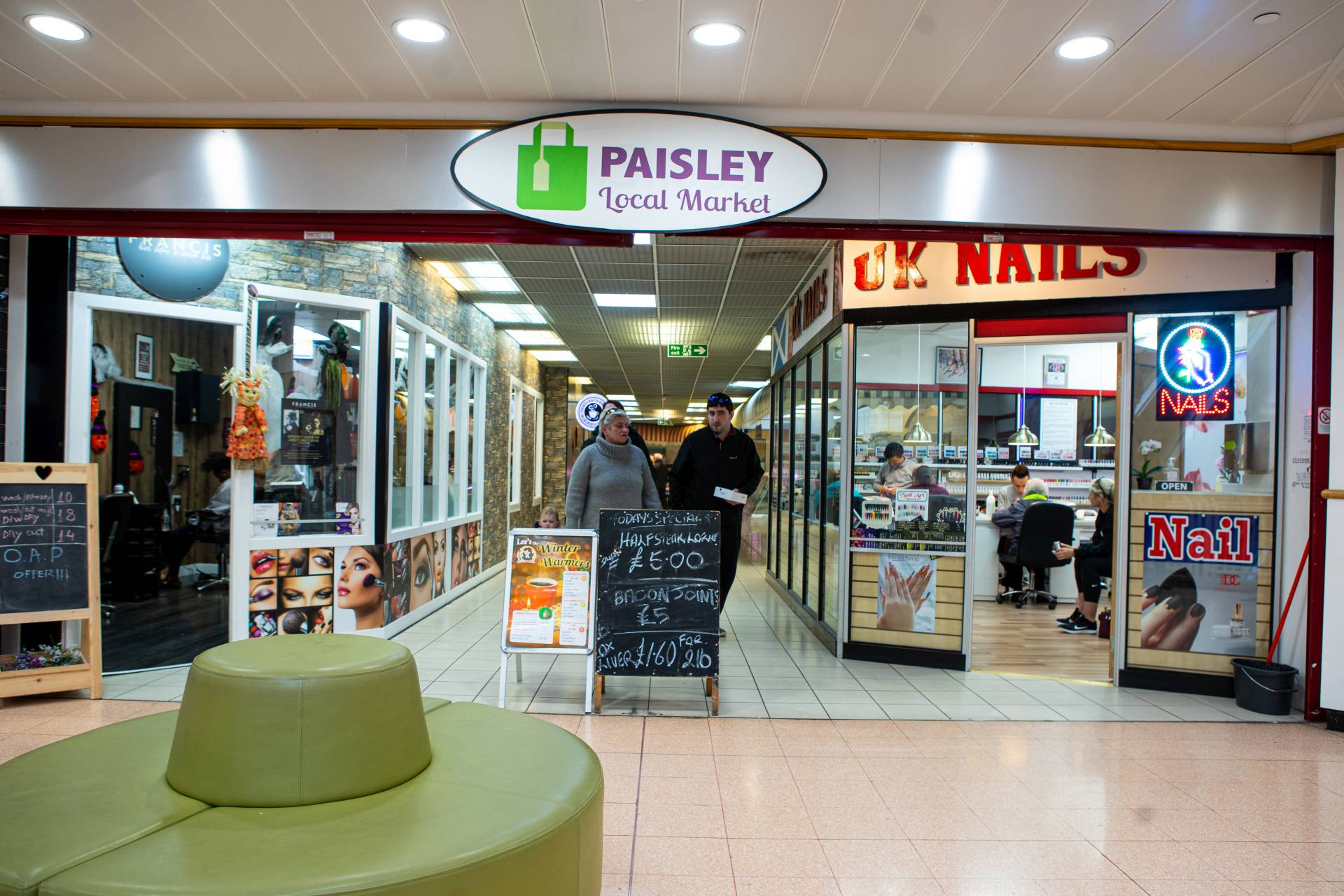 Details for this retailer are coming soon!
Cafe Su
27 years young and still the busiest cafe in Paisley. Made-to-order sandwiches, artisan coffees and two soups made fresh daily in-house.
Open Mon to Sat 09:00 to 16:00
Call us on 0141 889 4177
Find us at 14 New St, Paisley PA1 1YA
Like us on Facebook // Download our menu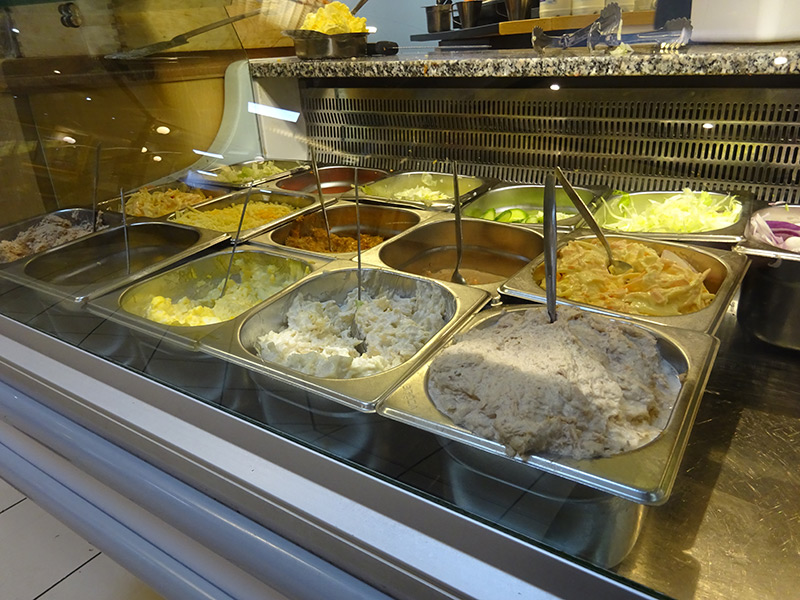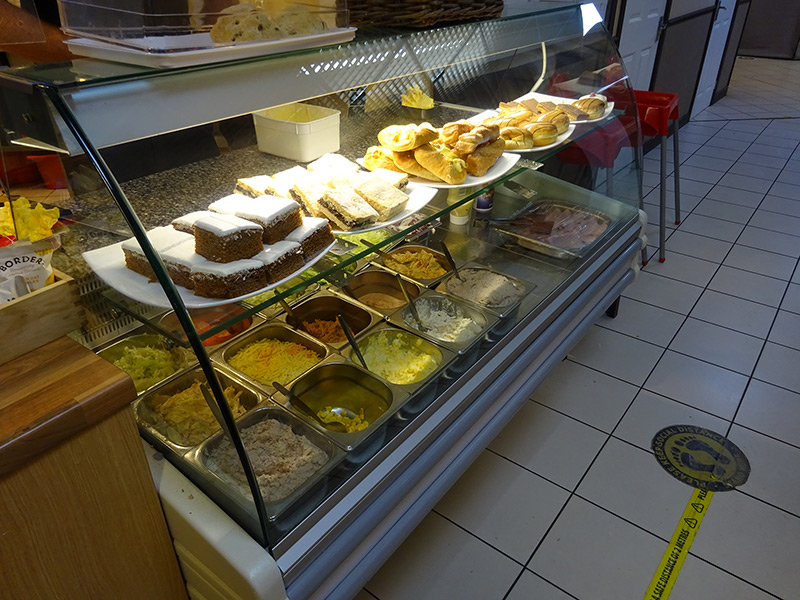 Grahams Cafe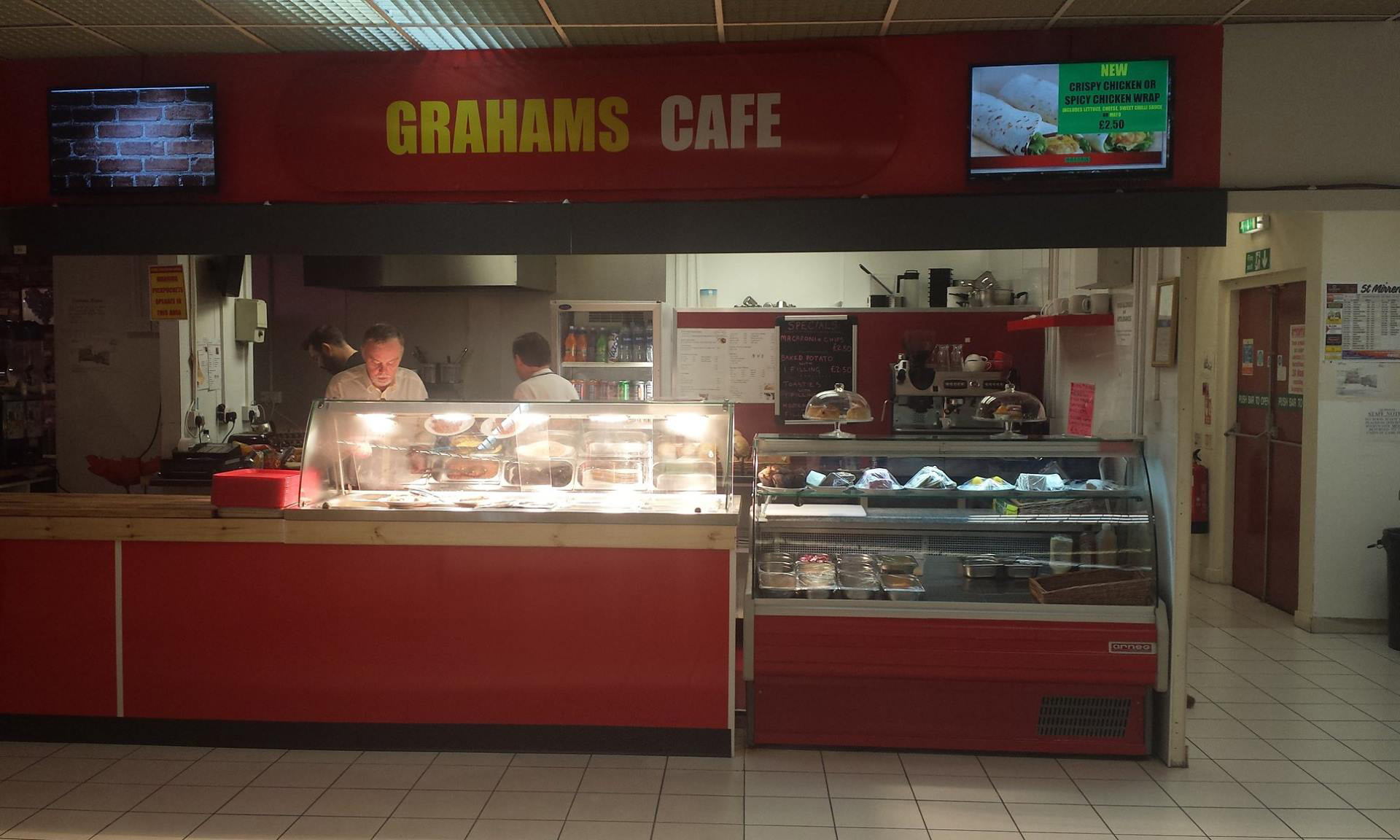 Open Monday to Saturday for breakfast, snacks & lunch – you can get everything from hot & cold rolls, toasties, paninis & family favourites like mac 'n' cheese.
Open Mon to Fri 07:30 to 17:00, Saturday 08:00 to 12:00
Call us on 0141 848 5540
Jackpots Too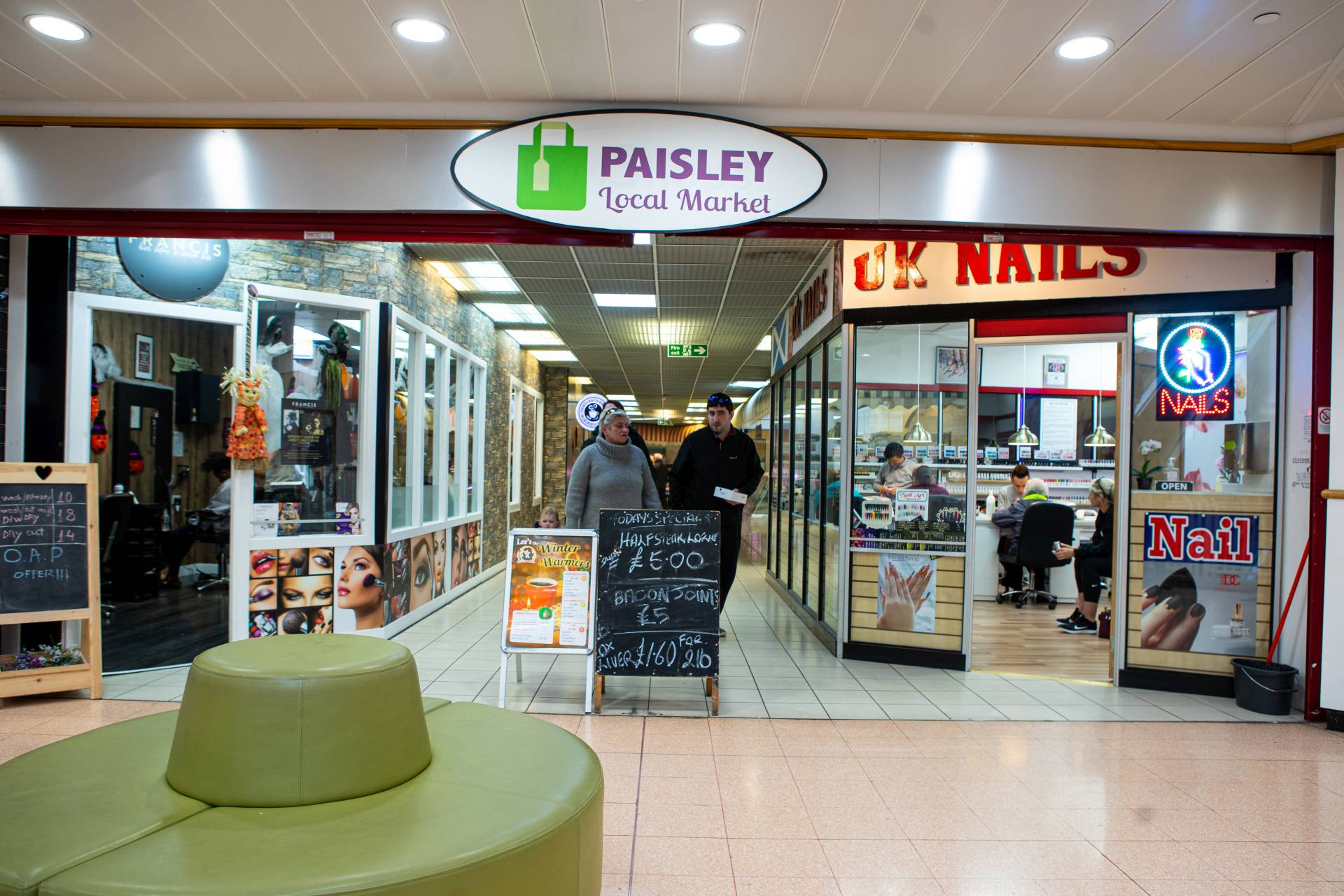 Details for this retailer are coming soon!
James Campbell Butchers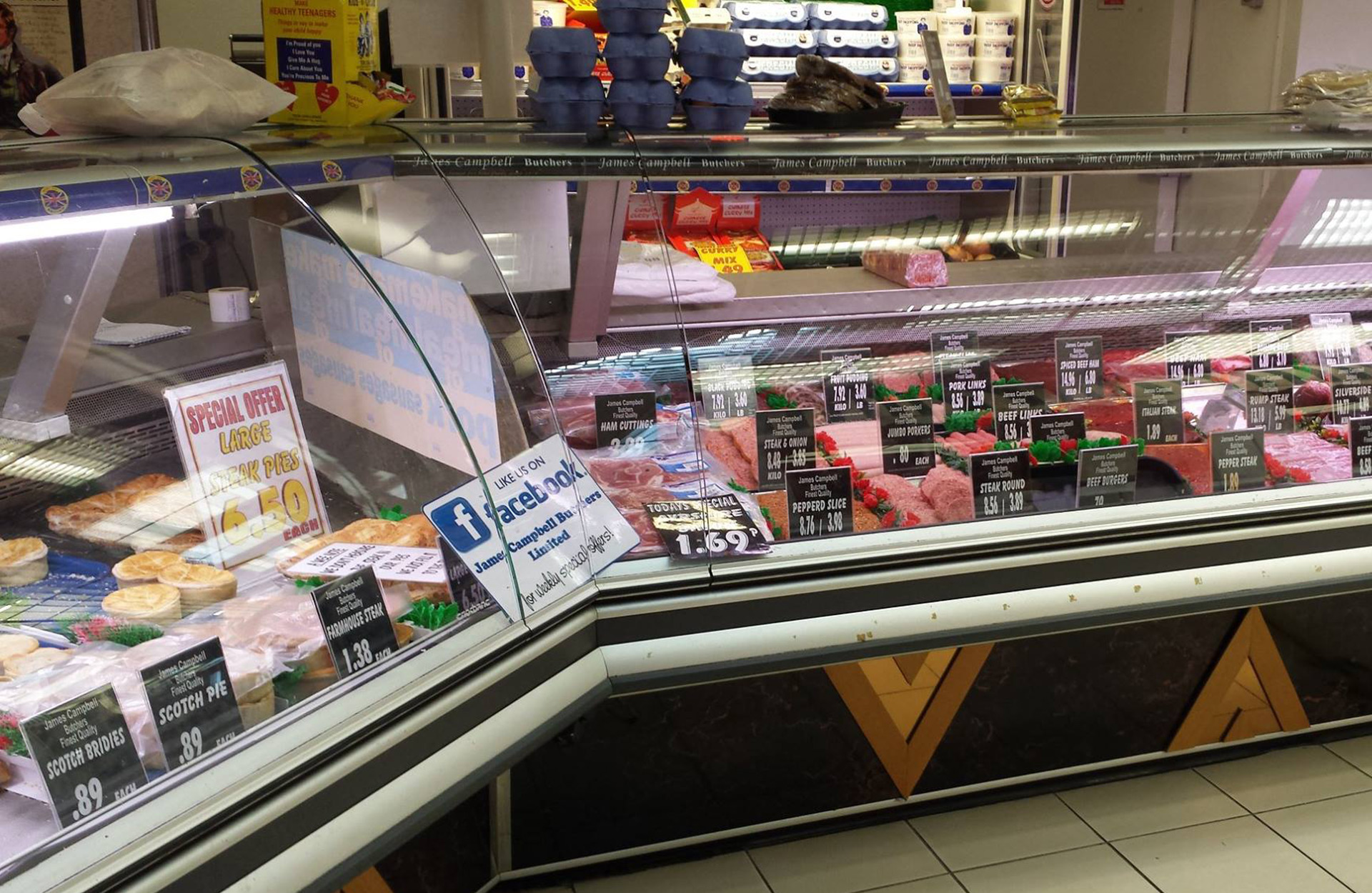 James Campbell Butchers was founded in 1874 when Great Gran Campbell arrived from the Island of Shuna selling her homemade haggis, black puddings and sausages from a barrow in Govan.
Four generations later, we are still a proud family-run business, supplying Glasgow and the West Coast of Scotland with the finest quality meat, led by Jim and Ken Campbell.

James Campbell Butchers core values remain the same today as back when the business started almost 150 years ago. We source all our meat from carefully selected, Scottish farms. We aim to provide top quality fresh foods, at great prices, with amazing service.

All our meat is hand-cut by our Master Butchers – an art that has been passed down through the generations since Great Gran herself - along with our special Campbell recipes for sausages, haggis, burgers and much more.

Our own bakery, makes an unrivalled range of finest quality pies and savoury products.  Again, using our own recipes handed down through the generations we blend our baking and butchery skills to bring you mouthwatering delights!

We supply on a wholesale basis to businesses and also to our valued individual customer - direct and through our shops.
We supply restaurants, hotels, cafes, and care homes in and around Glasgow and the West of Scotland - and work with top chefs and restaurateurs to meet their needs.
Through our 7 Glasgow shops, we serve local communities with our master butchers providing advice and personalised service to our valued local customers.
And now you can enjoy restaurant quality, fresh foods delivered direct to your own door by ordering our online range of products.
Open Mon to Sat 09:00 to 16:00
Call us on 0141 331 2457 or email This email address is being protected from spambots. You need JavaScript enabled to view it.
Visit our website at https://jamescampbellbutchers.co.uk/
Lees Diner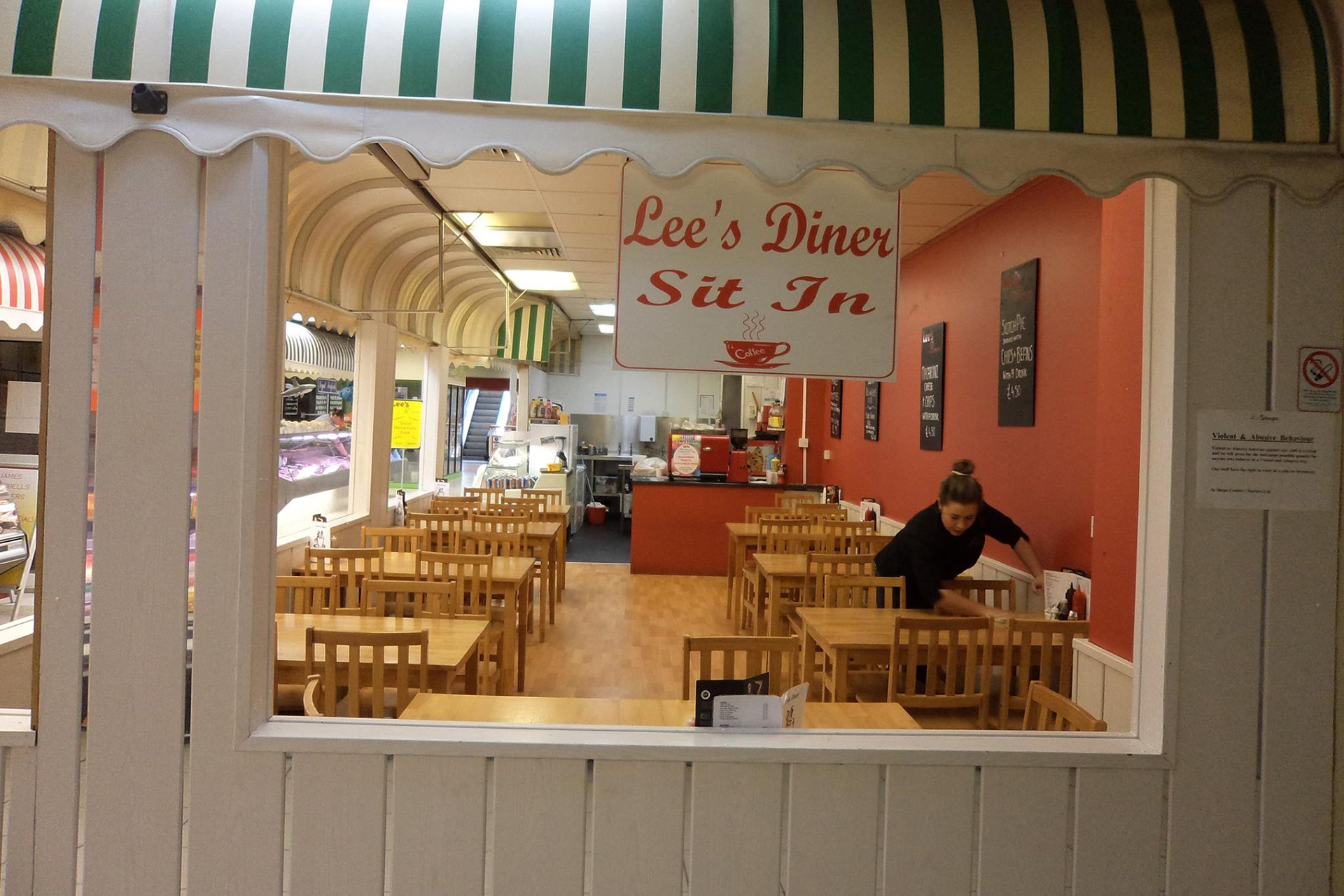 Everything from a hearty breakfast, homemade cakes, soup, sandwiches and delicious hot meals.
"Best mac and cheese ever and the curry is amazing as well would highly recommend hidden gem in the middle of the paisley centre!"
Open Mon to Sat 09:00 to 17:00
Find us at Paisley Indoor Market, Paisley Shopping Centre, Paisley PA1 2AQ
Lush Hair & Beauty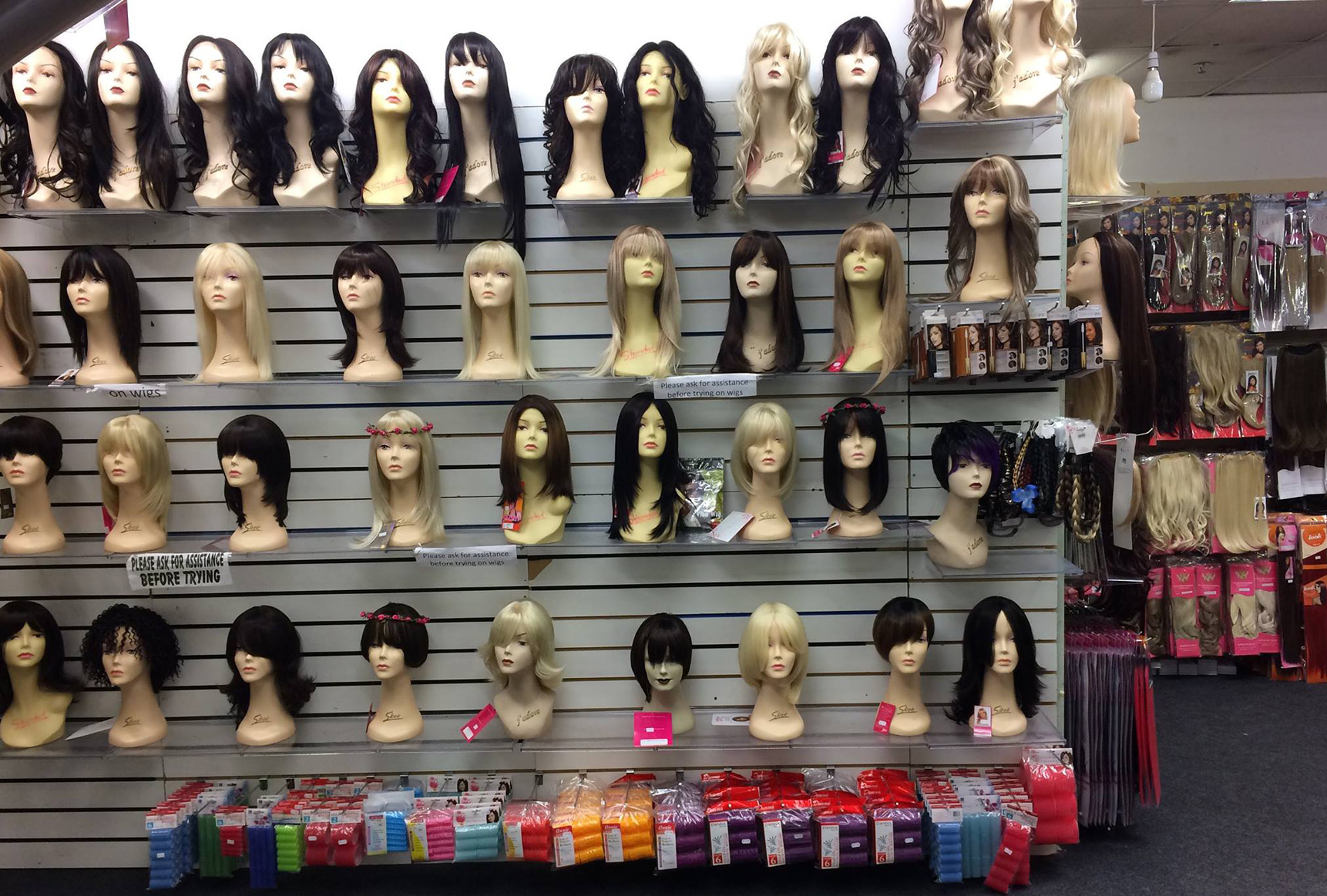 A fantastic selection of hair and beauty supplies including wigs, hair pieces, eyelashes, cosmetics and nail coverings.
Lush Hair has all of brands/styles of wigs and hair accessories from LX Hair to Sleek and Sensationnel.
The range also includes Micro Ring wigs and Pre-bonding wigs.
They also offer a wide range of specialist Afro-Caribbean hair care products.
Open Mon to Sat 09.00 to 17.30
Find us at Paisley Local Market, The Paisley Centre, 23 High Street, Paisley, PA1 2AQ
Call us on 0141 887 7025
Mobility Services & Repair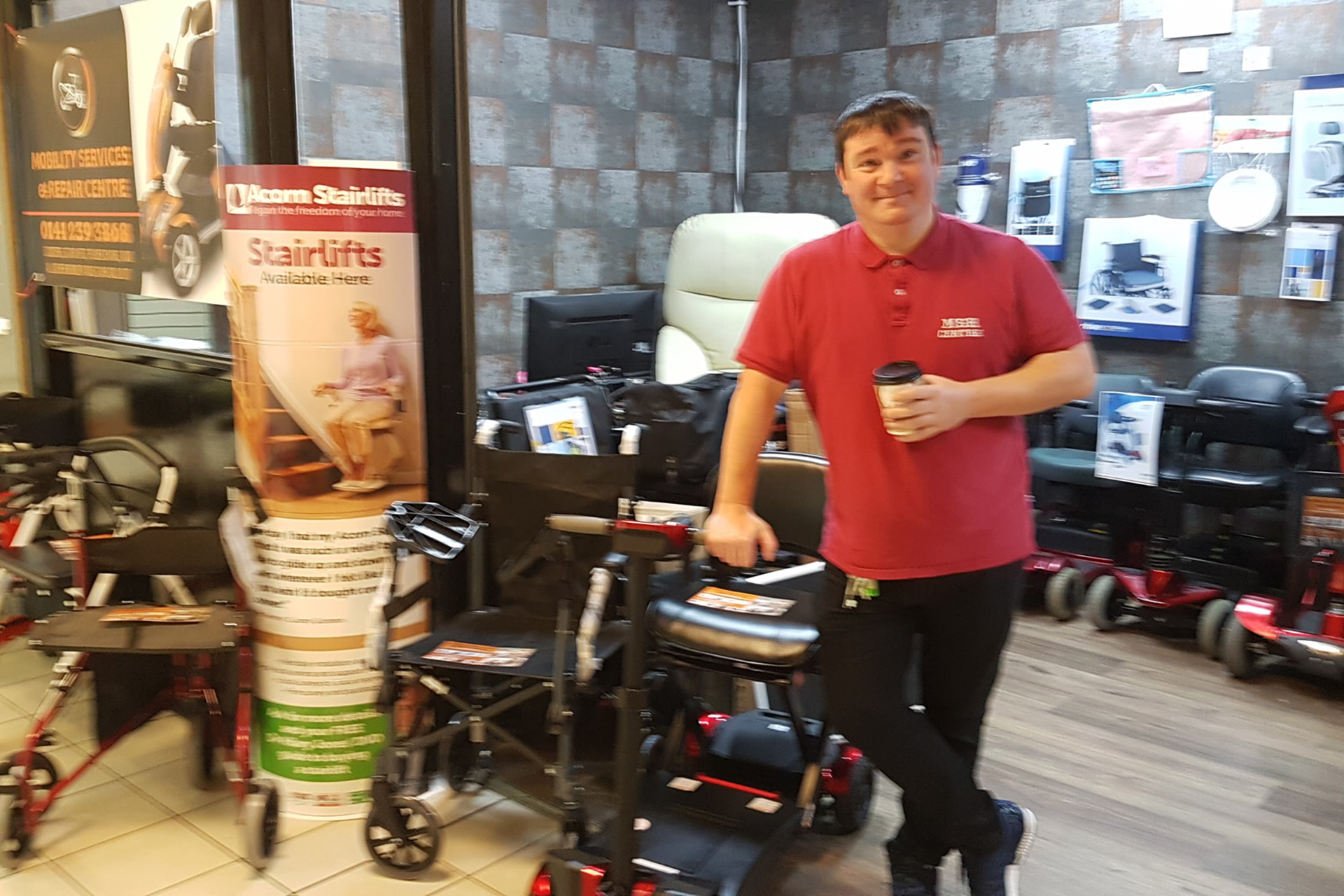 Why not pop in and have a chat with Marc he can advise you on the best mobility products.
From a range of stairlifts, scooters, power chairs rise & recline beds and chairs and wide selection of mobility aids. 24hr call out Number: 0141 239 3868.
Open Mon to Sat 09:00 to 17:30
Call us on 0141 239 3868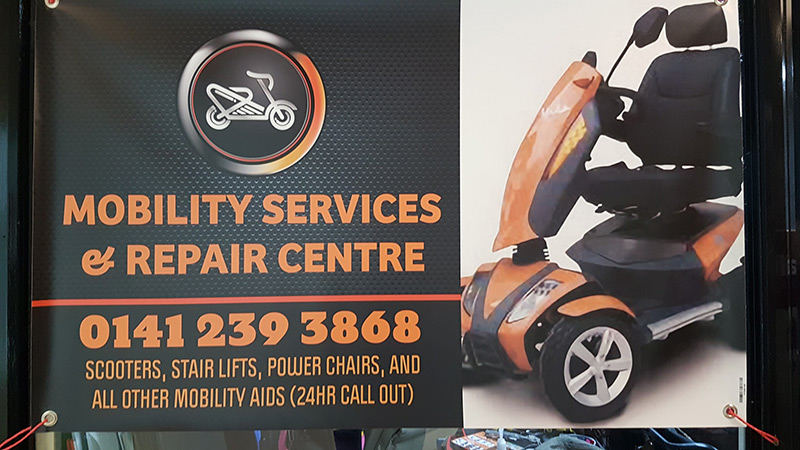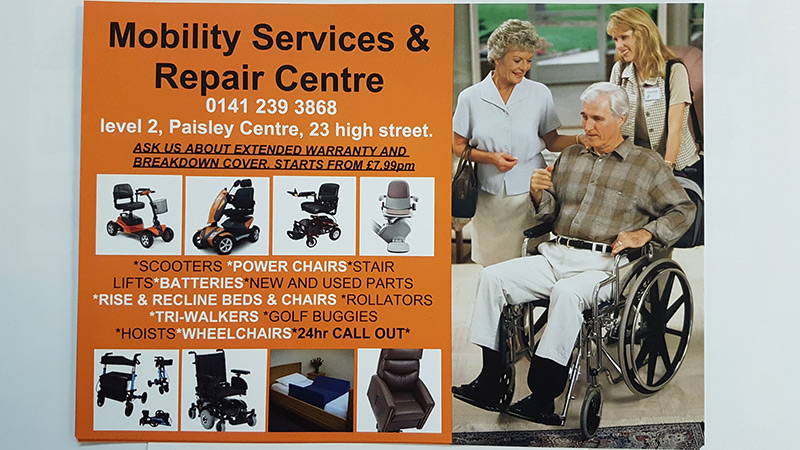 Stop n Shop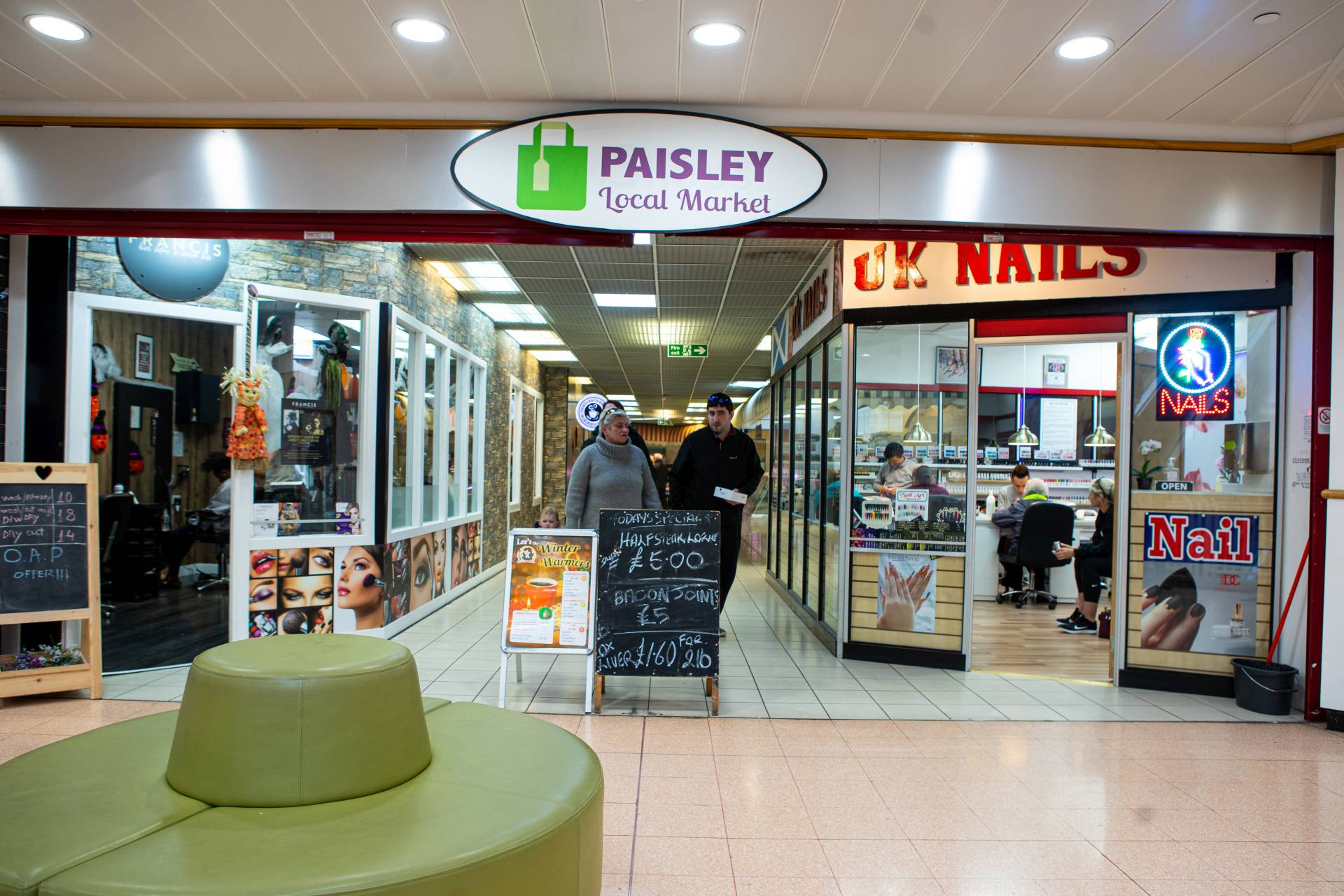 Details for this retailer are coming soon!
Sunshine Gallery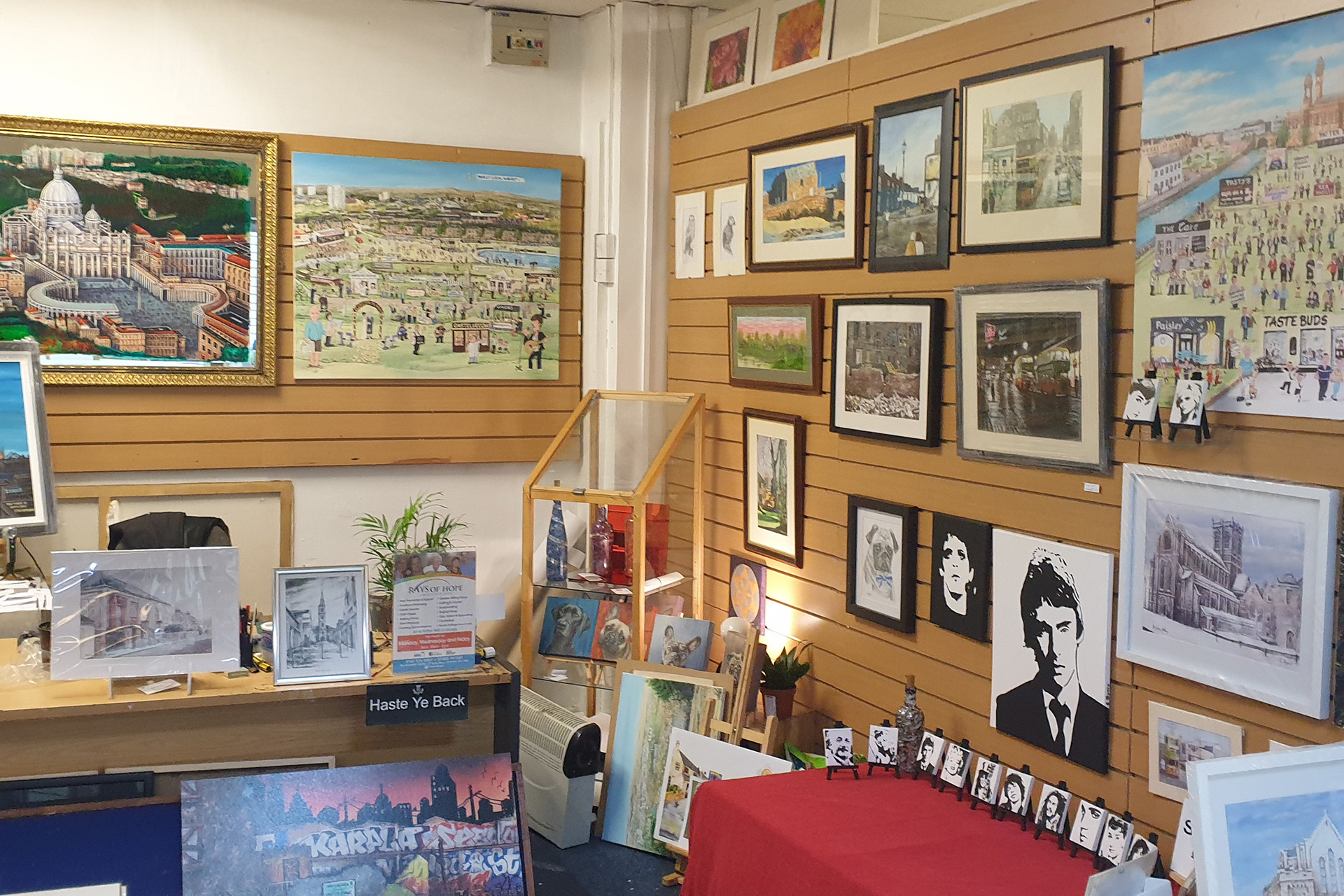 Now going into its 10th year, G Byars and the Sunshine Gallery at the Paisley Shopping Centre Market, exhibits a wide diversity of talents and skills from Renfrewshire.
Open Mon to Sat 09:00 to 17:30
Email us at This email address is being protected from spambots. You need JavaScript enabled to view it.
Visit our website at http://www.gbyars.com/
Tech Doctor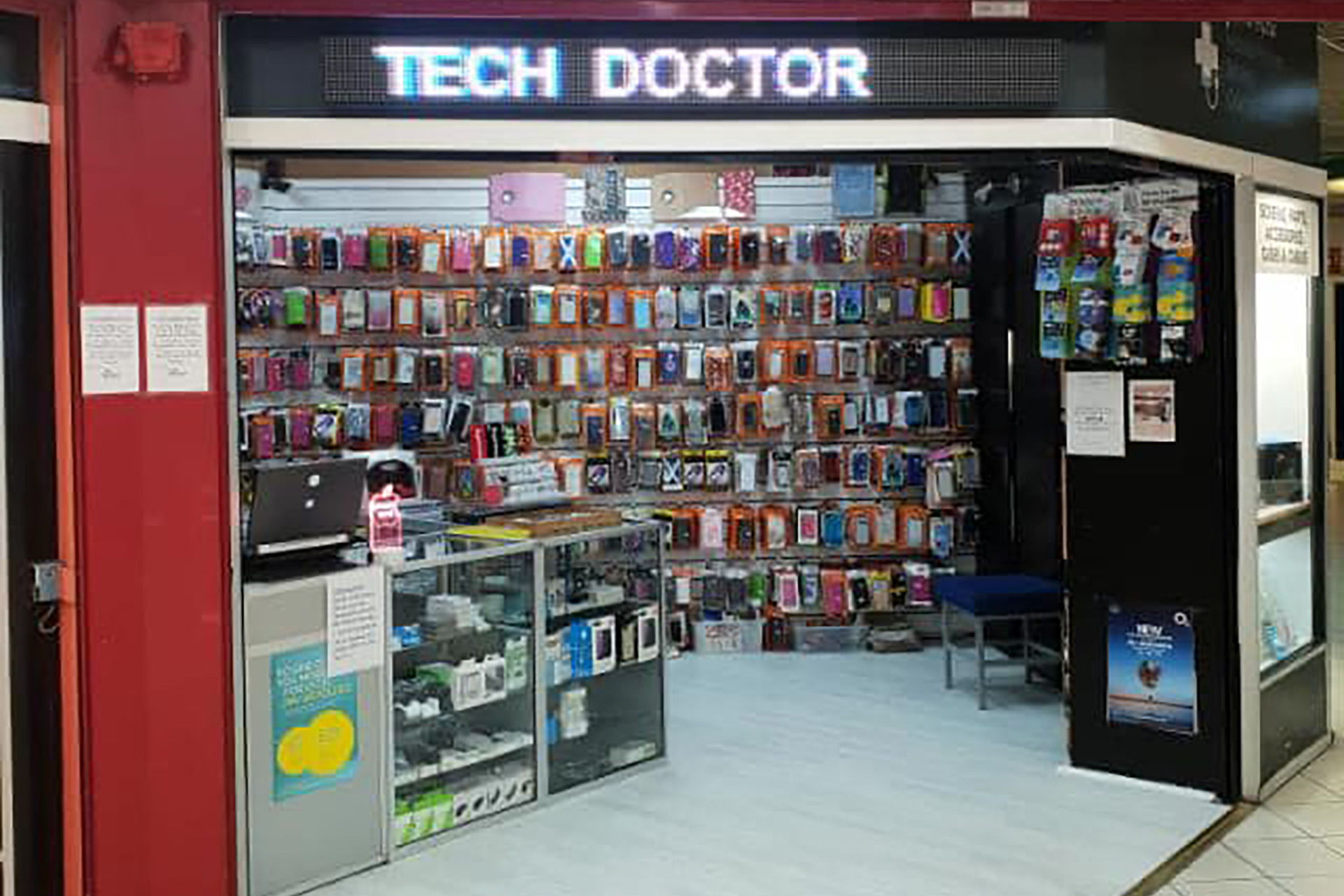 Mobile Phone and tablet repairs, screen replacement, phone and tablet unlocking, phone accessories and more.
Open Mon to Sat 09:00 to 17:30
Find us at Unit 16 Level 2, 23 High Street Paisley Market, Paisley Centre, PA1 2AF
Time Check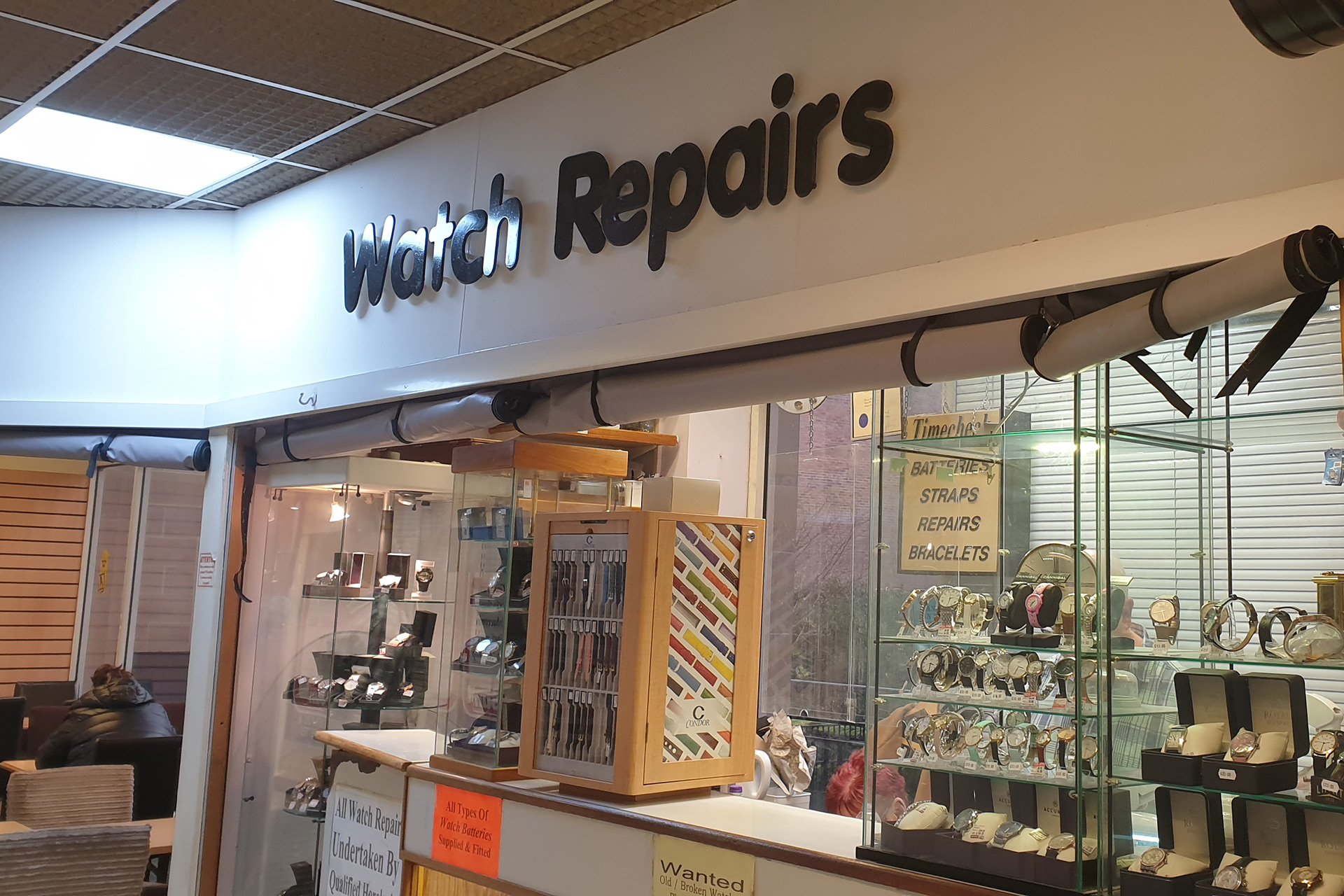 Time Check Paisley is a local clock and watch shop in Renfrewshire.
They are pleased to offer clocks & watches, designer watches, watch repairs, carriage clocks, antique clocks, pocket watches and clock repairs.
Open Mon to Sat 09:00 to 17:00
Call us on 0141 889 2788
Find us at Unit 3a The Paisley Centre, 23 High Street PA1 2AF
Tom's Sticks & Prints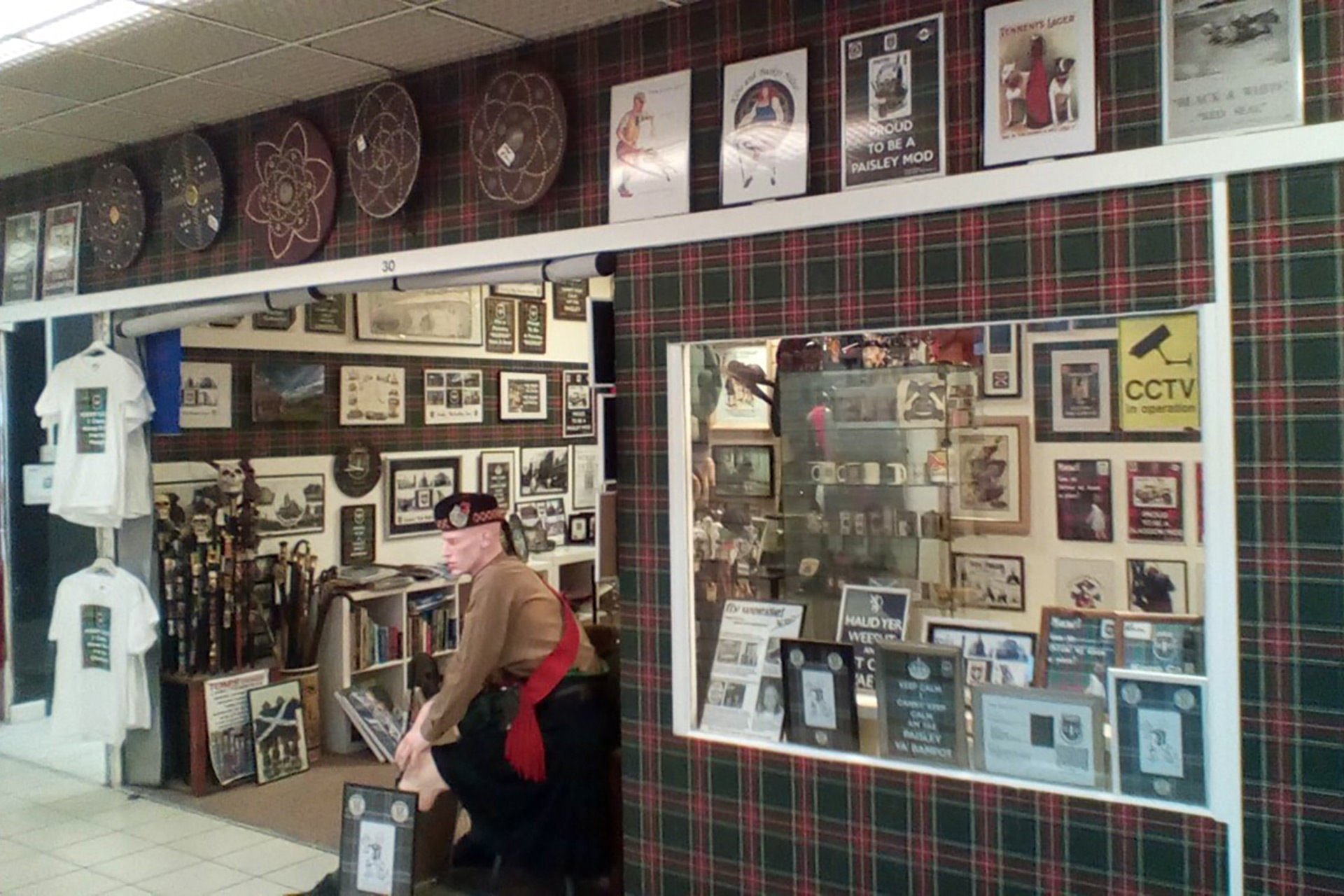 A range of unique and personalised gifts.  Scottish themed prints, coats of arms, walking sticks and canes and much more.
Also displaying militaria of the older Scottish regiments plus the Royal Regiment of Scotland.
Open Mon to Sat 09:00 to 17:30
Call us on 07749 029175
Email This email address is being protected from spambots. You need JavaScript enabled to view it.
UK Nails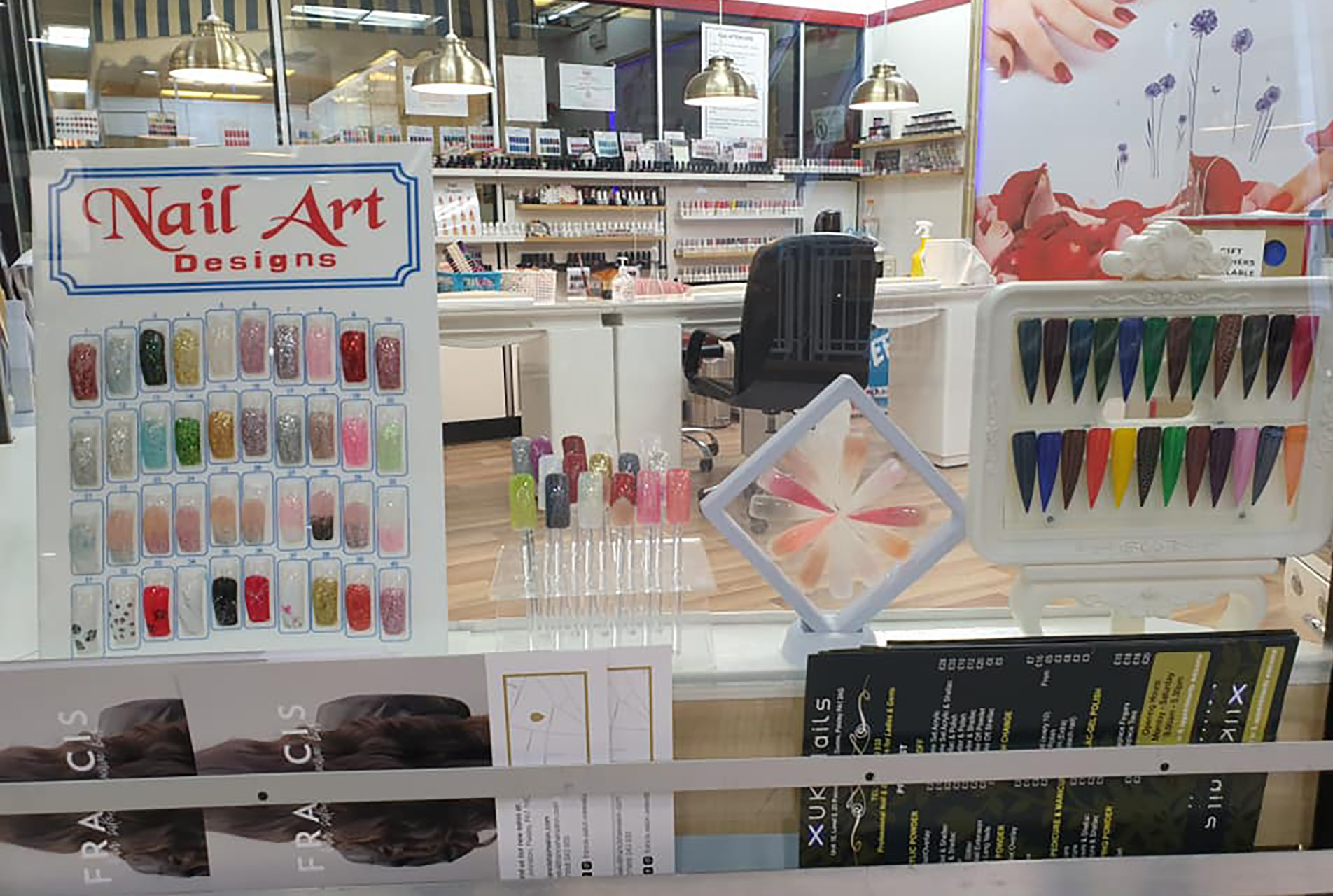 Offering a wide range of nail services – gel & acrylics with a variety of shades, shapes, glitter, matte and more.
Open Mon to Sat 09:00 to 17:30
Call us on 07365 646678
Venus Face Clinic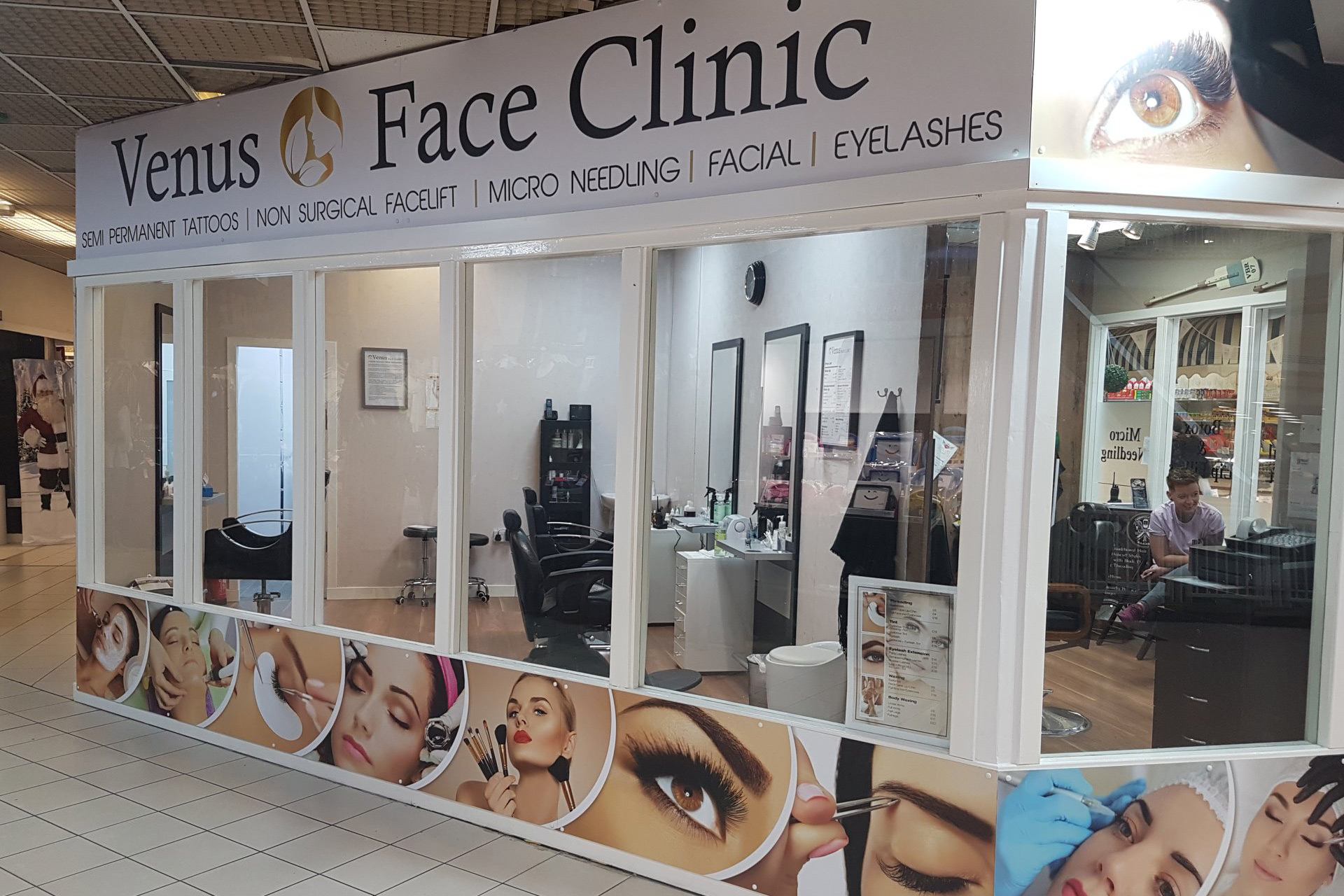 A wide range of beauty services including Semi-permanent make up, non-surgical face lifts, lip fillers, micro-needling, threading and waxing and Lash services including LVL lashes, extension, Russian lashes and make up services.
Open Mon to Sat 09:00 to 17:30
Call us on 0141 258 8072
Visit us at Unit 26, The paisley shopping centre,23 high street Paisley PA1 2AF
Walking Tours on Wheels & Darkside Tours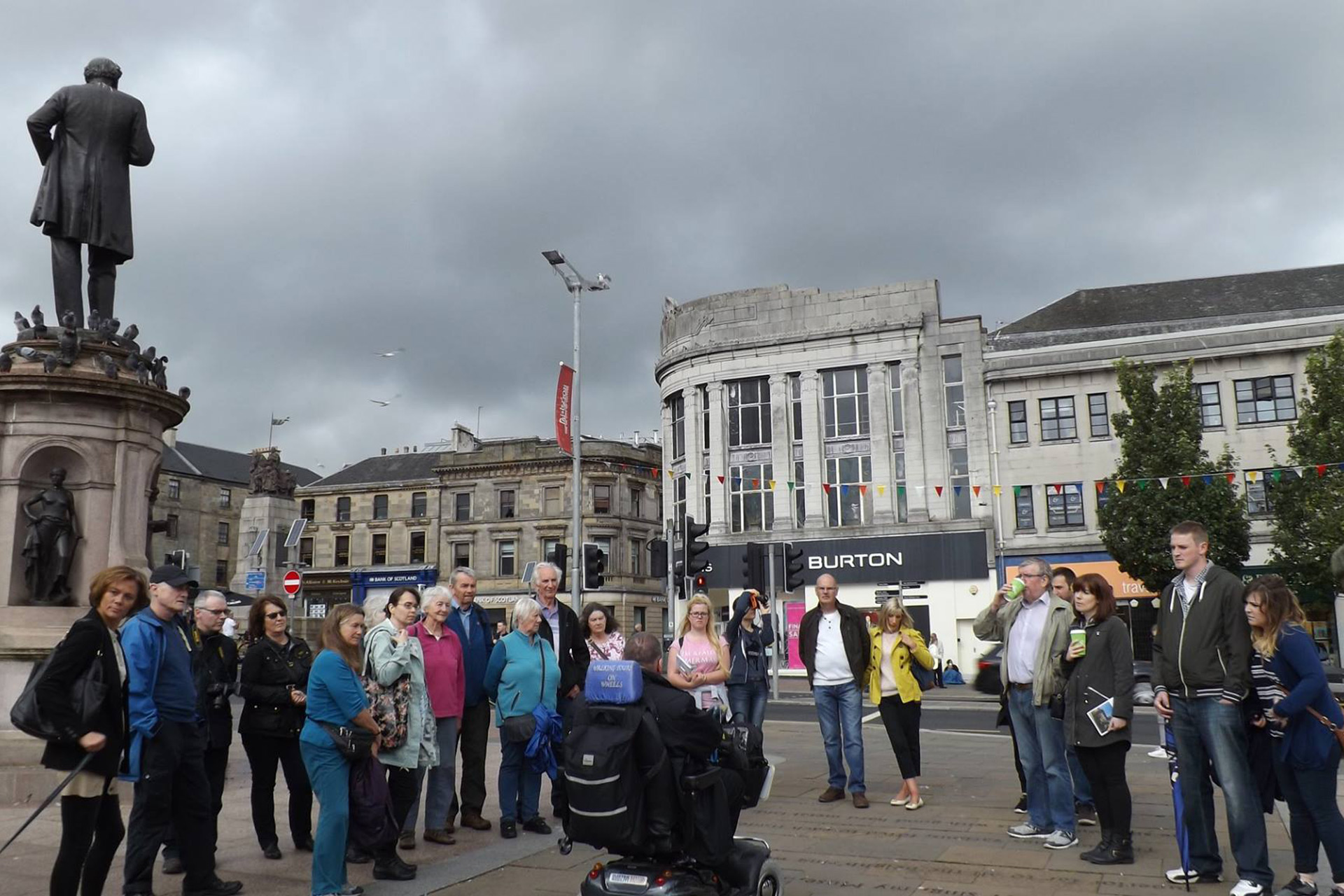 Walking Tours on Wheels offers accessible walking tours of Paisley Scotland's largest town with Les. I'm the first tour guide in Paisley to be a Member of the Scottish Tourist Guides Association and I am a Qualified Yellow Tour Badge Guide.
Paisley's dramatic 800-years of history gives me loads of fabulous material to work with in a town which regularly wins accolades for its beauty and preservation.
Tours are from May till September, with special themed tours through out the year, Valentines Tour, Easter Tour, Ghost Tour & Christmas Tinsel Tour.
Please don't forget to book your Walking Tours on Wheels Historical Talk & Powerpoint Slide Show.
Walking Tours on Wheels is a Registered Voluntary Organisation and relies on donations.

DARKSIDE TOURS – Explore the darker side of Paisley's History!
Open Mon to Fri 10:00 to 16:00 Saturday 12:00 to 15:30
Call us on 07941 784932
Visit us at Unit 37 Paisley Centre, 23 High Street, Paisley PA1 2AQ
Visit our website at http://www.historicalpaisley.com/
Email us at This email address is being protected from spambots. You need JavaScript enabled to view it.